About Surveys
Our team is made up of fully qualified (CCP) asbestos consultants, air monitoring technicians and asbestos surveyors who can assist with your requirements. When we undertake any work, it is always with a professional approach and in accordance with current Health & Safety guidelines alongside international standards. Here are some of the items throughout your property which our team will examine for traces of asbestos:
Textured coatings on ceilings upon walls (Artex)
Thermoplastic floor tiles
Cement rainwater goods (gutters, downpipes and hoppers)
Roof sheets and tiles
Pipe insulation
Insulating boards and fire breaks
Flue pipes
Partition wall and ceiling boards
Plaster
Bitumen
Sash chords
Electrical switch gear and flash guards
Vinyl floors
Water storage tanks
Insulation or cement boards on doors
Window boards
Frame packers
Soffits and facia boards
Loose fill insulation
The Types of Surveys Which We Provide
This type of survey is to assist in the duty holder's management plan. We take samples of materials suspected to contain asbestos and then presume that similar products are of the same matrix. We thereafter carry out a material and priority assessment which will be determined via an algorithm to assess the risk in its entirety, subject to laboratory analysis results as to whether the product contains asbestos. Under regulation 4 of The Control of Asbestos Regulations, the duty holder (persons who have a legal responsibility for the premises) must manage the risk from asbestos in non-domestic premises (e.g. commercial and industrial premises). This responsibility also applies to common portions of domestic premises. The requirements are:
To take reasonable steps to find any materials that are likely to contain asbestos and to check their condition.
To work under the presumption that certain materials contain asbestos even if evidence suggests that none is present (for safety reasons).
To record the location and condition of asbestos, as well as presumed asbestos containing materials (ACMs) and to keep the record updated.
To create a risk assessment of the likelihood of any persons being exposed to ACMs.
To prepare and enact a risk management plan. This should ensure that any ACM, known or presumed, is kept in good condition. Or, because of the risk associated with its location or condition, the area should be repaired or cordoned off if necessary. Information on the location and condition of the ACMs is given to anyone potentially at risk.
When a survey report is issued, it will contain a record of all of the information collected at the time the survey was carried out. It will also will record the presence and condition of ACMs. This information includes:
An executive summary.
An introduction covering the scope of the work.
A general site survey and relevant information.
Survey results including material assessments.
Bulk sample results.
Diagrams (including sample locations).
Photographs.
Conclusions and recommended actions.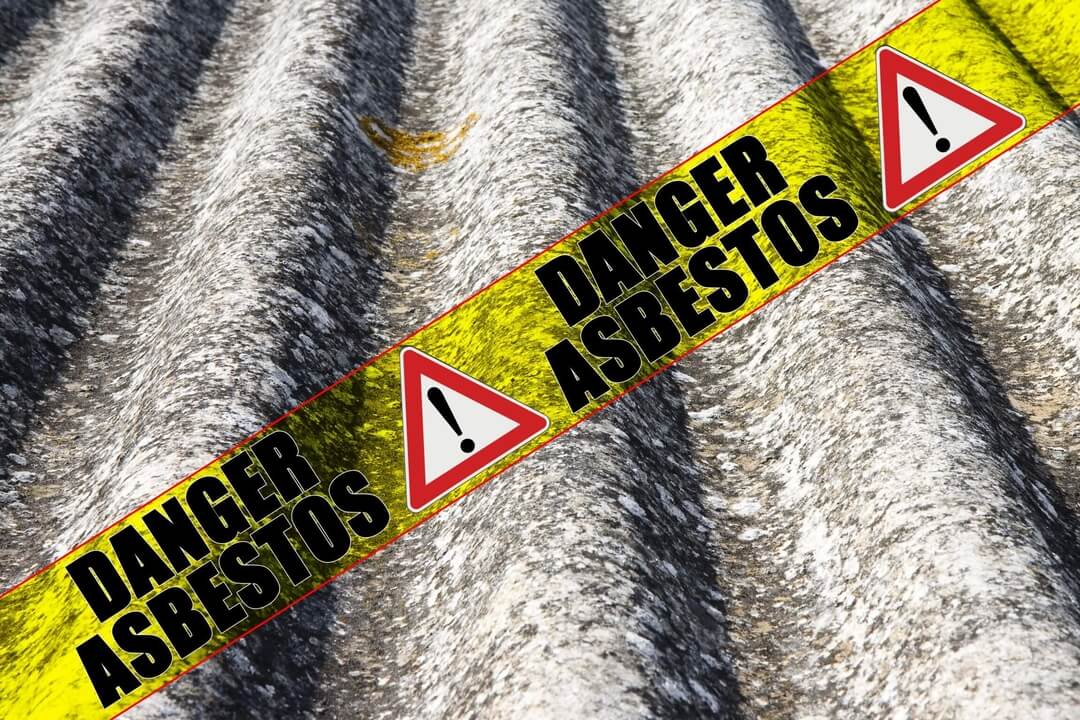 Bulk Sampling
In some circumstances, a survey will not be required and only a handful of samples will be taken. This is common if a homeowner wishes to perform a do-it-yourself projects and suspects that a material may contain asbestos. It may also be requested by anyone who is concerned that a particular item or location might contain asbestos.
Persons purchasing a property constructed before 1999 would normally obtain a RICS survey report which may highlight suspicious items inside and outside of the structure that may contain asbestos and which would need further investigation and sampling. All samples are analysed in a UKAS-accredited laboratory and then forwarded to the customer. This could be a major factor when buying a property which may incur additional costs in asbestos remediation or removal. If you would like to enquire about our testing, sampling and asbestos removal services, please feel free to call our professional team on 01375 643863.